Goodness Gracious
Do everything you do to me
gently. Make my throat fat
and full with you, and easy. Make
me mouth your praises. Please
some graciousness from this trembling.
You: a gulp. You: a gaunt get.
Do everything you do
to me so I will miss you tomorrow.
You: a grant given, a guile, a guilt.
Oh goodness, some false fawning.
If you leave me, leave me
low and lowing, leave me after
the gloaming. Oh gracious,
oh white carnation bloom
in winter. You: the crown incarnate,
crowing my insides out.
Do everything to me
but gently. This craven gut I cannot
gather, jaded until gussy.
Give me back my pirouetted wail and wait
a bit; I deserve at least that.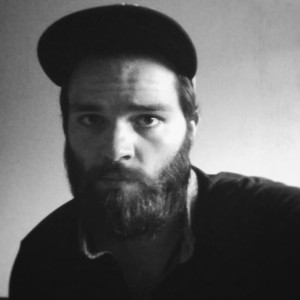 Caleb Washburn is a poet from Kansas City. His work has been published by, or is forthcoming from, The Atlas Review, Banango Street, The Fairy Tale Review, The Journal, and The Laurel Review, among others. He is poetry editor of the online journal Twelfth House.
(Visited 433 times, 1 visits today)