Parting
After Rilke
Blood and light branch
my shoulder blades
parting and still I see it
dark and unwavering
through the snow-filled night.
A copper beech
stands up
in the wind
and all around it
white crocuses
shiver off
the cold.
A cuckoo lifts
from the quivering wood.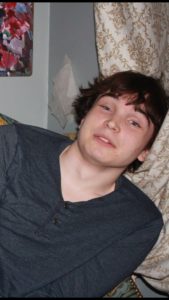 Jackson Holbert's work has appeared is forthcoming in Thrush, the minnesota review, and Muzzle, among others. He is an undergraduate at Brandeis University in Waltham, Massachusetts, and a poetry editor for The Adroit Journal.
(Visited 318 times, 1 visits today)